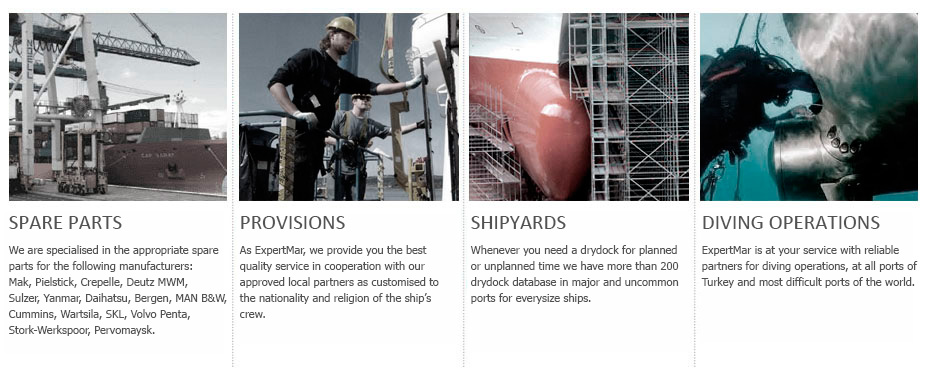 Based in İstanbul, ExpertMar has been established with 15 years of experience in the shipping industry providing excellent customer service.

ExpertMar is trading worldwide all kind of ship's spare parts, equipment and services for ship-owners, power plants and industry sector-wherever your engines are working!

As ExpertMar we understand your critical need of high-quality GENUINE/OEM parts, delivered in time, when and where you need it. Our customer care experts are available 24 hours a day, 7 days a week to support you.

By working with ExpertMar you will enjoy the confidence of high quality, reliable GENUINE/OEM parts provided by the technical experts. Our profound skilled and experienced representatives provide service and support for all your needs.


Follow our main activities with the above "Scope of the Company" link.